PWC recently reported that 45% of boards were missing good candidates. Fortunately, new board members strive to improve and understand board member roles better.
If you relate, keep reading to learn the primary role of board directors in nonprofit organisations. Discover what board directors do and how much time they spend fulfilling legal duties. Learn whether board directors get paid and check several tips to protect yourself from board liabilities.
What is a nonprofit board?
A nonprofit board (aka board of trustees) is a governing body responsible for strategic decision-making in a nonprofit (not-for-profit) organisation.
Nonprofit boards operate similarly to for-profit boards but pursue social benefits rather than monetary ones.
They represent the interests of the communities, including donors, volunteers, beneficiaries, and everyone involved.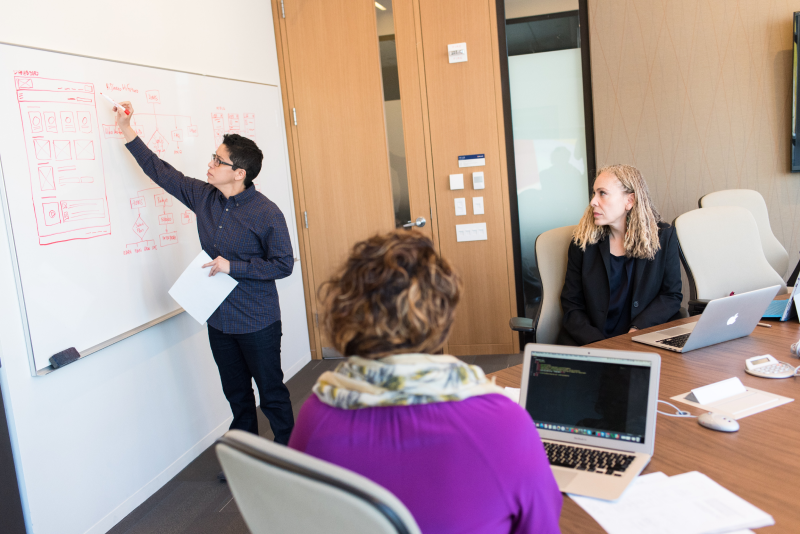 Top 4 facts about the board of directors in nonprofit organisations
Not for profit boards embrace sizable responsibilities and, therefore, attract specific people. Check the traits these people possess, including age, time spent on duties, salary, and much more.
They work for a shared goal, not for money
A not-for-profit organisation does not generate profit, and its leadership team and board members are volunteers for the most part.
Thus, the 2023 Australian Institute of Company Directors (AICD) survey states that 76% of not-for-profit board members are volunteers, and only 26% receive expense coverage. Many community organisations and charities have only unpaid board members.
They are 50 + years old
Nonprofit duties require solid experience, leadership, time investment, and financial stability. As surveys show, senior individuals are likely to combine these features.
The AICD 2023 survey reports that 35% and 32% of not-for-profit board directors are over 50 and 60 years old, respectively. Only 16% of all board members are between 40 and 49 years old.
They have 7+ years of experience
Being a board director equals having superior management skills to supervise organisational performance at the highest level. Therefore, people with solid leadership experience are more likely to become board directors.
The AICD 2021 survey states that over 18% of Australian board members have seven years of experience at minimum, while 20% have over 20 years of governance experience.
They spend over 20 hours on board duties
Nonprofit board members generally work part-time, spending 9-40 hours on board duties per month. Based on the AICD 2021 survey, 45% of board directors dedicate over 20 hours per month to their nonprofits.
This workload remains consistent, as over 70% of respondents say they spend about the same time on board responsibilities over the years.
The role of board of directors in nonprofit organization in Australia
Nonprofit boards typically consist of people with specific roles, including:
Board chair, the head of board directors, responsible for strategic fit and universal guidance.
Board secretary, responsible for administrative tasks, board meetings, and ensures the board remains accountable.
Board treasurer, responsible for the organisation's financial aspects and clear financial reporting.
Vice-chair, responsible for board chair's duties when the board chair is unavailable.
Non profit board members may also form an executive committee and advisory board to help with legal duties and board responsibilities. Let us jump to eight key nonprofit board member roles and responsibilities:
1. Supervise the nonprofit's mission
McKinsey & Company, a global advisory firm, states that Australian nonprofits create 11% of jobs and add $129 billion to the country's value.
Stellar success comes from unity within the organisation and its leadership as 89% of nonprofit board members understand a clear mission and vision.
Supporting the organisation's stated mission is one of the primary board member's responsibilities, embodied in the following activities:
Mission statement. A nonprofit board defines the organisation's purpose and goals.
Strategic planning. The nonprofit board role in strategic planning includes developing strategies, creating objectives, and introducing development programs and services.
Organisational communications. A not-for-profit board works closely with the chief executive officer to evaluate how the team achieves the organisation's individual program goals.
2. Accurately target fundraising efforts
Noble Ambition's benchmarking report on fundraising leadership indicates that over 50% of not-for-profit organisations in Australia generate revenue from fundraising, and nearly 66% of Australian nonprofit board members raise money personally to support their organisations.
Thus, organizations seeking financial support also rely on their boards. But the the primary role of nonprofit board in fundraising campaigns includes:
Research. Nonprofit boards identify key sponsorship targets, research fundraising opportunities, and find donors.
Networking. Board members connect with individual and corporate sponsors, retain existing ones, attend foundation meetings, etc.
Governance. Board directors organise and supervise fundraising activities assigned to other nonprofit members.
3. Ensure transparency and accountability
Charities, incorporated associations, and other nonprofits must comply with the Australian Charities and Not-for-profits Commission's accountability standards. Nonprofit boards ensure accountability and transparency by adopting the following measures:
Financial reporting. Nonprofit boards report budgets, financial statements, and balance sheets to stakeholders, showing how the organisation uses its money.
Ethics management. Board members must identify the conflict of interest, develop efficient preventive policies, and apply them across the entire organisation.
Auditing. Board members ensure compliance through a properly conducted audit covering the organisation's financial statements, policies, and procedures.
4. Assess, manage, and prevent risks
A nonprofit board may establish a risk management committee to identify and address more challenges and safeguard its community and board directors.
A board is also responsible for establishing a framework to address risks correctly. For instance, New South Wales Volunteering recognizes several risk management procedures:
Risk scoping. Risk committee members determine the environments where risks can occur and identify risk assessment criteria.
Risk assessment. Board members must identify risks, including cybersecurity threats, conflict of interest, loss of reputation, missing opportunities, compliance issues, etc.
Risk treatment. It's necessary to develop and apply risk treatment and prevention plans, involve advisors, and report to stakeholders.
5. Oversee financial performance
A board of directors contributes to the organisation's wise financial management and ensures it has adequate resources to fulfil its purpose.
To do so, board members engaged in the following activities:
Review financial statements. Board directors ensure financial reports, annual budgets, bank accounts, and other financial aspects meet the organisation's mission.
Establish financial controls. Boards define internal controls within the organisation, including record-keeping, reporting, and asset security.
Meet executive management. Directors should regularly discuss financial affairs with the chief executive officer.
6. Serve the community
Board members reach new and broader audiences and grow the community. Individual board members constantly build public awareness while engaging in the following activities:
Authority outreach. Influential board members may communicate with government officials, authorities, and other organisations to attract government initiatives for further support.
Media relations. Board members search for more awareness opportunities and deliver the organisation's mission, goals, and achievements in print or electronic media.
Community relations. Board members should develop communication strategies, meet community representatives, and understand the needs of the broader community.
7. Conduct board meetings
Charity board members discuss challenges, policies, and critical decisions during board meetings. These gatherings should involve board members speaking about:
The organisation's past performance. Board members review annual budget spending, monitor program effectiveness, and identify risks.
Future strategies. Nonprofit boards influence future directions based on the organisation's performance and put together short-term goals.
Critical decisions. Board members review financial reports, approve budgets, and vote for or against organisational policies and changes.
8. Manage talents
As the highest authority within the organisation, the board of directors approves executive roles and reviews their performance during the organisation's annual cycle.
Additionally, board directors recruit new talents to their teams. Commonly, one-third of directors retire while the rest continue their operations. The team may do the following:
Evaluate the chief executive officer. The board of directors reviews CEO's performance and may hire new executives if the existing ones fail to follow the organisation's mission.
Recruit board members. Nonprofit boards search for new members, review applications, and provide onboarding training.
Facilitate human resource management. The board may approve higher-level positions, such as committee chairs, chief financial managers, etc.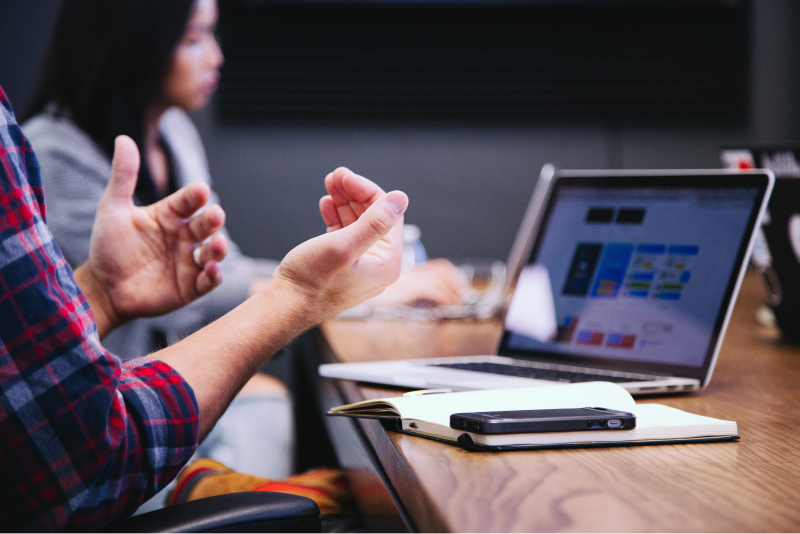 Protecting nonprofit board of directors in Australia
Nonprofit board directors bear liabilities for violating legal duties. In global practice, board members and committees may be personally liable for taxation problems and other issues in their organisations. The same goes for Australian boards.
However, Australian board committees use several protection mechanisms to secure themselves from personal liabilities. Thus, Justice Connect, an Australian law firm, provides several considerations regarding nonprofit liability protection:
Volunteer immunity under workplace health and safety laws (WHS). Volunteer board members cannot be personally liable for breaching legal duties under these laws.
Financial protection through indemnification. In some cases, Australian law requires organisations to compensate board members for arising liabilities.
Insurance protection. Liability insurance may be available to board directors if they unknowingly commit wrongful actions. These actions may include giving dangerous advice, discriminating against employees, or misleading the public.
Using board management software for nonprofit protection
Generally, reviewing the organisation's documents, asking questions, and using financial and legal advice are the best ways to prevent liabilities as a board director.
However, some threats, like cybersecurity risks, may emerge beyond your control. Personal information, financial records, and documentation can go into cyber criminals if you use regular file-sharing and meeting applications. It can result in serious issues, especially upon the government's newly introduced data breach penalties.
Fortunately, nonprofit boards can avoid cybersecurity issues by using board management software designed for sharing high-risk information in board meetings.
Board members can adopt leading board management applications, such as Diligent, BoardEffect, and iDeals. The latter provides powerful capabilities, including e-signature, two-factor authentication, enhanced data encryption, and user permissions.
iDeals Board is a top rated solution among users and experts and
guarantees bank-grade security while streamlining board communications
before, during, and after meetings.
The bottom line
A nonprofit board is the highest authority within the organisation, responsible for global guidance, supervision, and planning.
Board member roles in nonprofit include financial oversight, fundraising assistance, board meetings, human resource supervision, and compliance.
Understanding board member roles is crucial for the organisation's well-being. Board directors should carefully fulfil legal duties, ensure healthy development, and protect the organisation using board management software.
FAQ
What are the 4 main functions of the board?
The four main functions of the board include CEO evaluation, financial accountability, strategic vision, and community relations.
What is the role of a board of directors in nonprofit organisations?
A nonprofit board of directors ensures effective corporate governance, focuses on strategic planning, and provides organisational oversight.
Who does the board of directors represent in a nonprofit organisation?
The board of directors in a nonprofit organisation represents its donors, members, volunteers, beneficiaries, and the entire community.